Breakfast du jour and Continental Breakfast Choices
Breakfast is served in the dining room from 7:00 to 9:00 AM. You choose the time you'd like to eat. In addition to a full breakfast which changes daily, we also serve a continental buffet that includes cereals, yogurt, fruit, and fresh baked goods.
Variety is the spice of life and full breakfast offerings range from regional specialties, huevos rancheros con platano frito and eggs with homemade chorizo and green chiles, to banana-walnut pancakes, eggs Florentine, and vegetarian favorites such as poached stuffed apples topped with yogurt and berries.
Be sure to advise us of any special dietary needs and/or preferences you may have and we will do our best to accommodate them.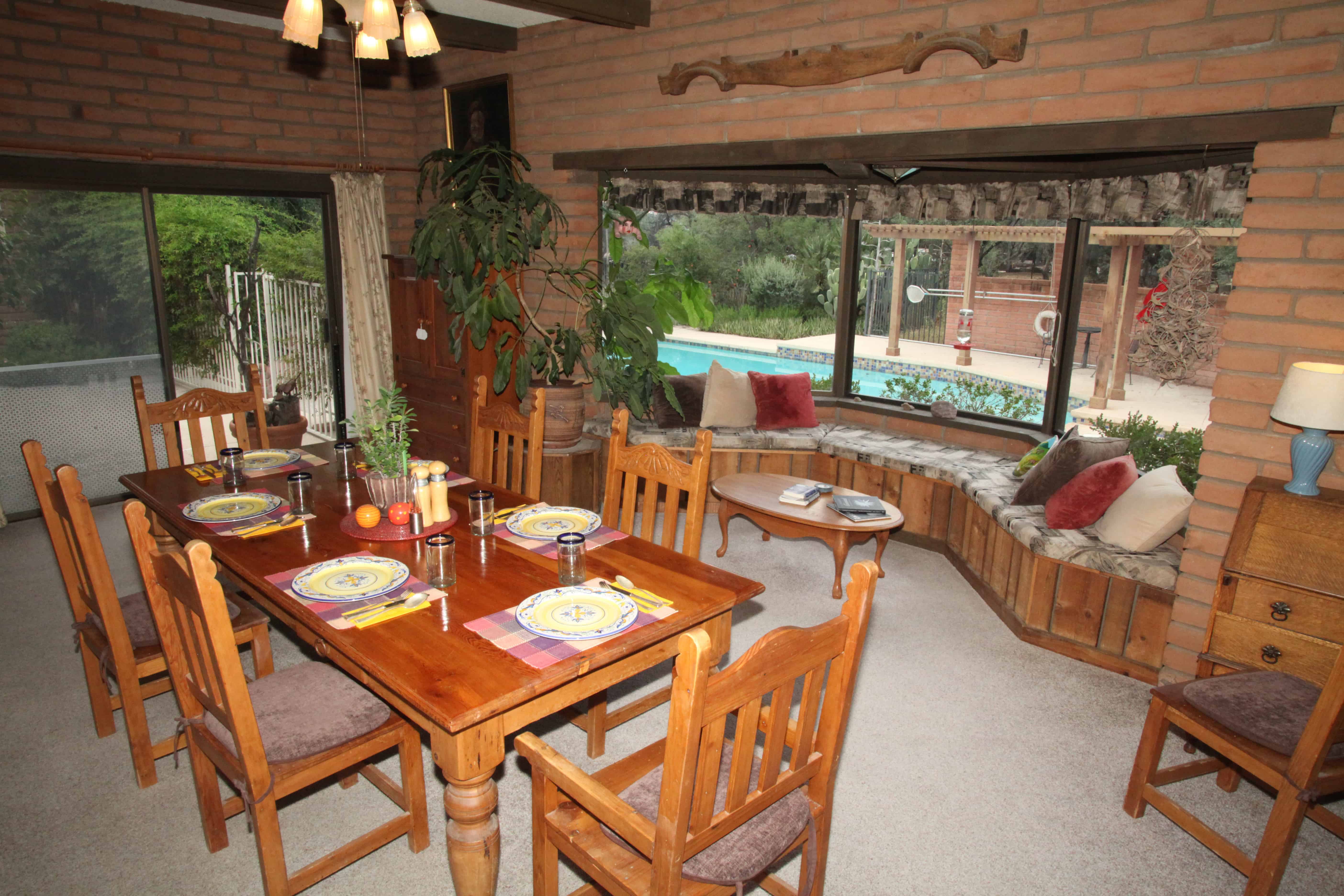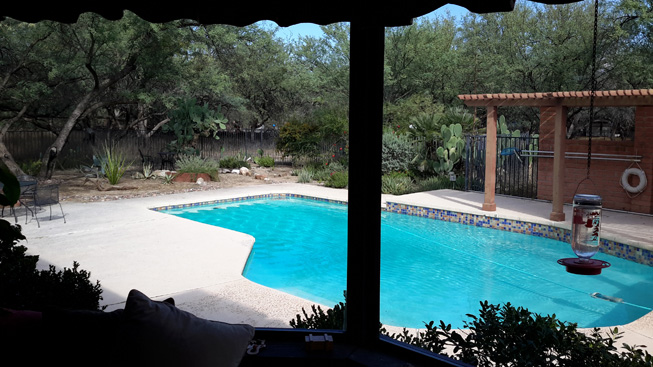 To Make Your Stay More Enjoyable ...
Fruit, snacks, teas and instant coffee are available throughout the day in the breakfast room and complimentary soft drinks and bottled water can be found in the guest refrigerator. In the breakfast room you'll find the microwave, tea kettle and a collection of books, DVDs and games.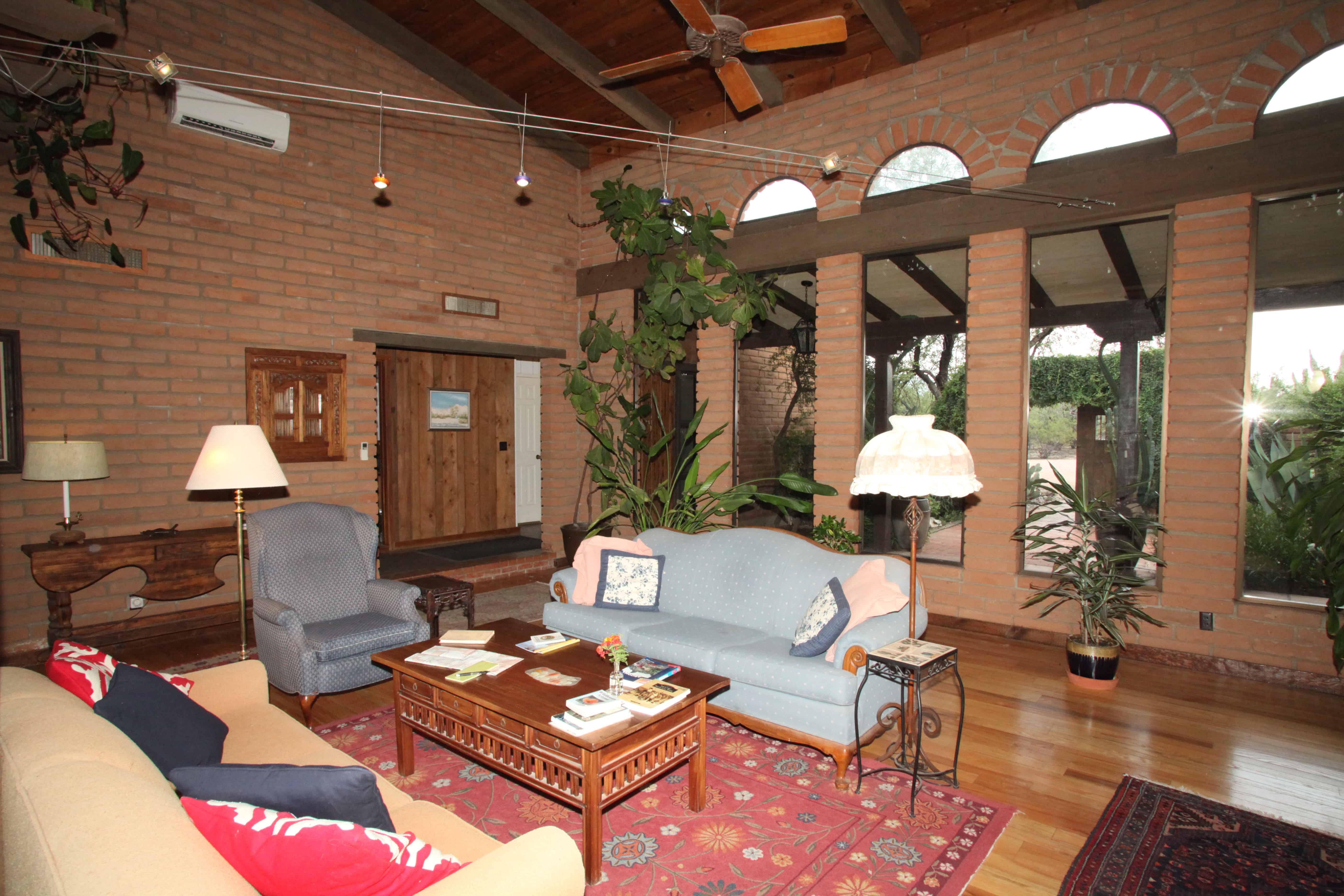 In the Great Room you'll find guides to Tucson and SE Arizona attractions and restaurants as well as menus from many Tucson restaurants, trail guides for Saguaro National Park, the Catalina and the Santa Rita Mountains, and a comprehensive collection of trail maps.