Hiking
Desert Trails Bed and Breakfast is located directly across Speedway Blvd. from Saguaro National Park; the Wentworth Trail Corridor is 5 minutes from our doorstep by foot. Two other trailheads (our favorites) are within 2 miles, and both have parking areas: the Douglas Spring Trailhead (at the end of Speedway Blvd.) provides access to the lower desert and foothills trails of Cactus Forest Trail System as well as the Douglas Spring Trail which leads into the higher elevations of the Rincon Mountain Wilderness Area; the Broadway Trailhead provides access to the lower elevation trails of the Cactus Forest Trail System (
see map
). The Saguaro National Park Visitor Center and the Cactus Forest Loop Drive are about 6 miles from Desert Trails.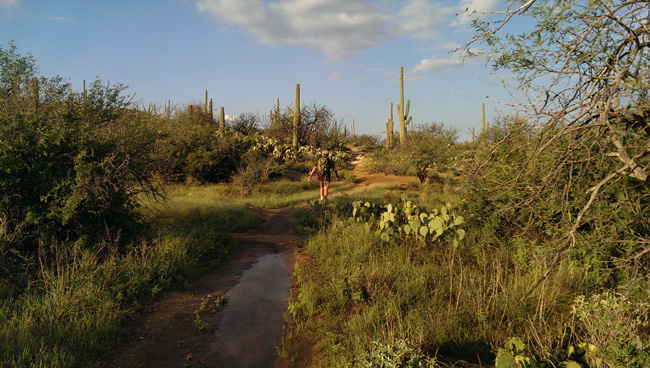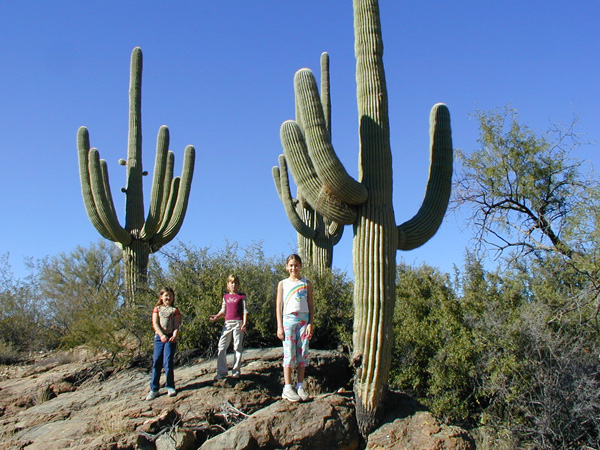 John and Steffi are experienced backpackers who can help you plan hikes ranging from a casual walk in the lower elevations of the park to a demanding climb into the ponderosa pines of the Rincon Wilderness.
The nearby Catalina Mountains of the Coronado National Forest have hundreds of miles of trails and Mt. Lemmon (9000' elevation, approximately 1 hour drive) is home to the southernmost ski run in the continental United States.
Biking
If you prefer two wheels over four hooves, the side roads and trails of the Coronado National Forest at Redington Pass (approximately 30 minutes away) offer mountain bike rides ranging from sedate to extreme. There are a number of bike shops nearby that rent mountain bikes. The Cactus Forest Loop Drive at Saguaro East and the Old Spanish Trail to Collosal Cave rides are favorites of local road bikers.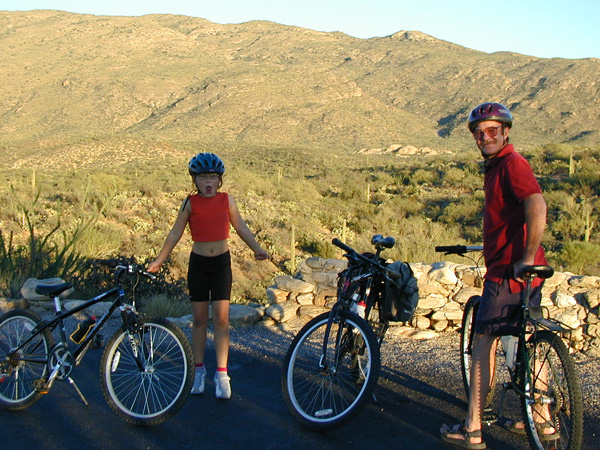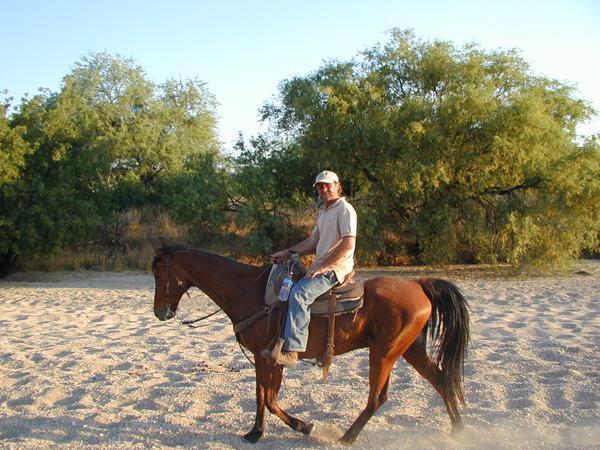 Horsebackriding
Our neighbor, Bobbi Houston, gives riding lessons and leads trail rides into Saguaro National Park. For more information and reservations visit her website at 
Houston Trail Rides
 .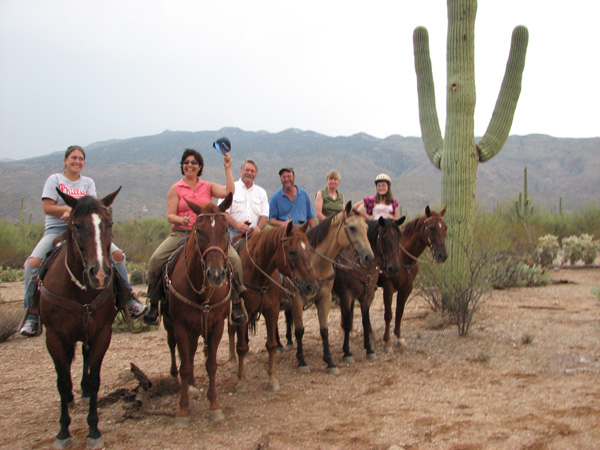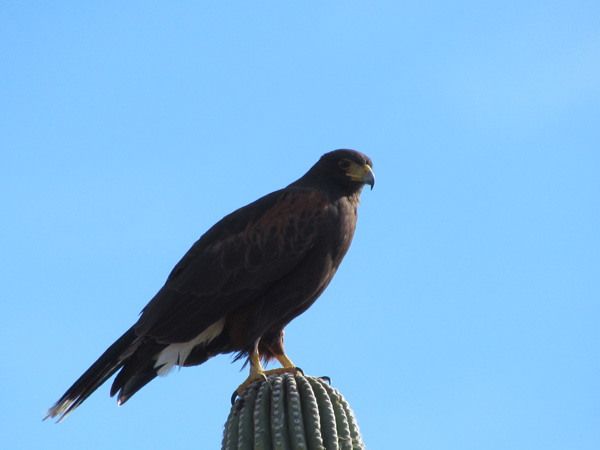 Birding and Wildlife Observations
Saguaro National Park is a great place to observe the flora and fauna of the Sonoran Desert and most of our property is natural desert and mesquite bosque. We are visited often by javelina, coyotes, roadrunners and other desert dwellers. We have landscaped some areas to attract butterflies and hummingbirds and have seen seven different species of hummingbirds at our feeders. We have numerous bird feeders of different types scattered around our property.